If you want to sponsor a student, please contact us with your choice. Our volunteers will be in touch with you ...
Available for Sponsorship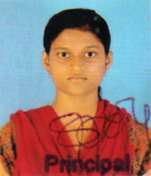 Present Education:B.A. (History Honours), 1st year
Present Institution:Raidighi College
Educational Background:Passed Madhyamik from Khari Gunasindhu Balika Vidyapith in 2014 with 75.43%, Passed Higher Secondary from Raidighi S.C.K. High School in 2016 with 84.2%
Address:Haldarpara, South 24 Parganas
About:
I am staying in Haldarpara village in Raidighi in South 24 Parganas of West Bengal. My father, Sri. Shyamal Haldar is a farmer and my mother, Smt. Tanubala Haldar is a housewife. I have two younger siblings in my family, one of them is a student of secondary school. I am studying graduation in History from Raidighi College. The annual expenses of my education includes cost of tuitions, purchase of books, etc. which are comparatively very high than my father's ability to bear. Hence, I have applied for sponsorship in TSS in Mukti so that I can get some financial assistance and continue my studies.
Sponsor
More Details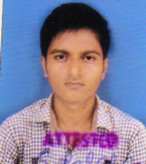 Present Education:B.Sc. (Geography Honors), 1st yr.
Present Institution:Sammilani Mahavidyalaya
Educational Background:Passed Madhyamik from Manmathapur High School in 2014 with 80.71%. Passed Higher secondary from Rangabelia high School in 2016 with 83.60%
Address:
About:
My home is in the Kachukhali village in the Gosaba area of South 24 pgs district of West Bengal. My father, Sri. Bholanath Mandal is a farmer and my mother, Smt. Sumana Mandal is a housewife. I have a young brother who is a student of Std.VII in the local village school. I am currently staying in Garia in South Kolkata for my studies. I am studying B.Sc. in Geography Honours in Sammilani Mahavidyalaya. The total annual income is approximately Rs. 36000/- and it is very difficult for my father to arrange the education expenses and run the family. My education expenses include my college and tuition fees, books, and also lodging and fooding expenses which are comparatively high to my father's ability to meet them. Since my younger brother is also studying, hence, my father faces great hardships in arranging the expenses for both of us. Hence, if I get support from the TSS programme, I would be very much benefitted and it will also help my family.
Sponsor
More Details
How TSS works

Talented Students Sponsorship (TSS) is a sponsorship program, in effect since 2006, through which individual students are provided with the support required to get access to the structured education...
Read more »
TSS Suceess stories

Over more than 7 years Mukti is helping poor but talented and needy students of West Bengal. There are many beneficiary students who are now out of college and serving very well in service fields as well as in society ...
Read more »
Sponsor a student

If you are interested please contact us to sponsor a student. Till today there are many students who opted for sponsorship, but we could not able to provide due to lack of availability of sponsors. Sponsor a student today...
Read more »